US Stock Market On The Verge Of Exciting Times
The S&P 500 stock market has been under strong rotation since mid-2014. Rotation in the stock market is when the trend changes direction from an uptrend to a downtrend or vice versa. But the really exciting part is that after strong rotations in the market similar to what we are experiencing now, the stock market always makes massive moves to profit from shortly after.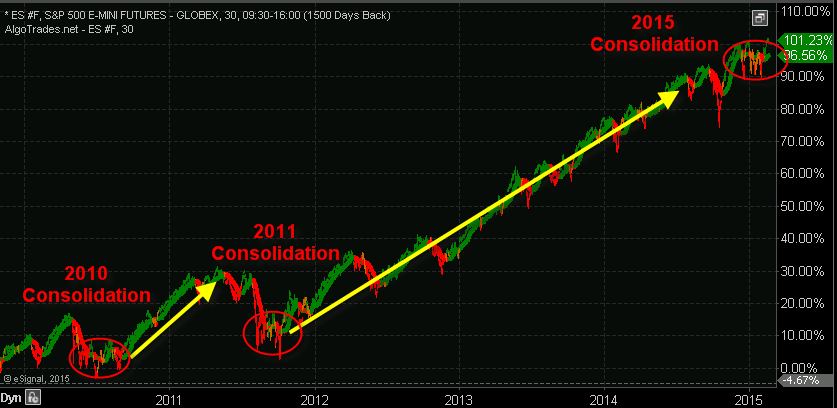 Depending how the price moves during market rotations individual traders, CTAs, hendgefunds and even algorithmic trading systems can generate large profits. But price action must be favorable to meet every ones risk/reward rules.
Unfortunately during the second half of 2014 the stock market rotation moved in a way that did not generate many trades. But no trades are better than losing trades so it's not the end of the world, and the good news is there will always be more trades.
But what I want to show you here is how the current price action of the stock market we are experiencing is identical to what we saw in 2010 and again in 2011. Also keep in mind that if equities are going to have a another big move it will generate other opportunities in precious metals, energy sector, and commodities. ETF's are what I use to take advantage of these large moves with my ETF trading newsletter.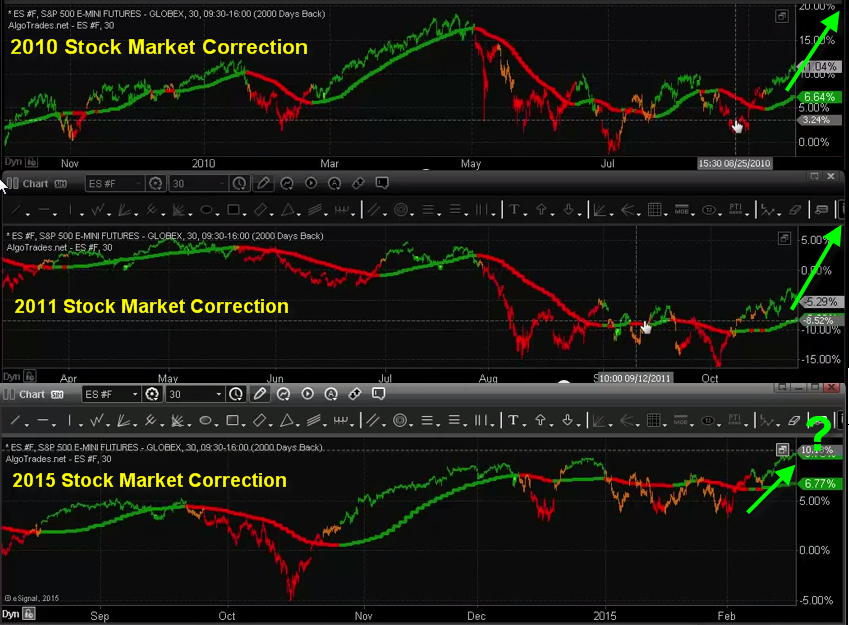 2015 is going to be a BIG year for traders
and algorithmic trading systems!
These consolidations (pauses) in the stock market have led to substantial rallies in the stock market of 30+% gains over a six-month period and its looks like it will happen again.
My algorithmic trading system has struggled during the strong rotation of recent but so have most CTA's and other money managers. There is not doubt that it has been hard to profit with these swings in the market because of how they formed.
When this phase of the market completes and a new trend emerges traders and algorithmic trading systems will excel and be highly active again just like they were in the first half of 2014.
Watch the video to learn more…
https://thegoldandoilguy.com/wp-content/uploads/2015/02/corrections.png
625
849
admin
http://www.thegoldandoilguy.com/wp-content/uploads/2014/11/tgaoglogo.png
admin
2015-02-18 20:55:51
2015-02-19 18:24:45
2015 Stock Market Forecast And Your Trading Plan