Keep Your Eye On Trends & Reversals – SPY – RIMM – KOL
The equities market technically still has another day of positive momentum behind it and with a short holiday week higher prices are favored.
This morning in the video I mentioned how oil continues to look untradible because of the sharp news related swings and lack of clear chart patterns. Yesterday it rallied over 2% and today is back down 2%… Steer clear of this beast…
SP500 (broad market) continues to grind sideways/higher today. Volume is very light which bodes well for lower prices in the coming days. I would love to see a Pop-N-Drop tomorrow which is when the index gaps higher at the open into a resistance zone at which point we would be looking to get short (buy the SDS).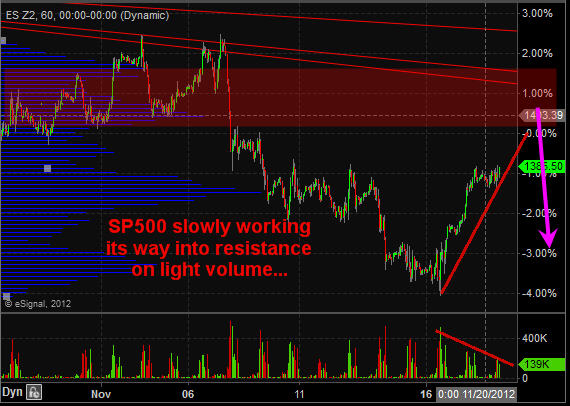 Research In Motion shares hit our first resistance level after being upgraded this morning…. Buy the rumor sell the news…? If you are long taking some money off the table here is smart play and to move your stop to break even or better.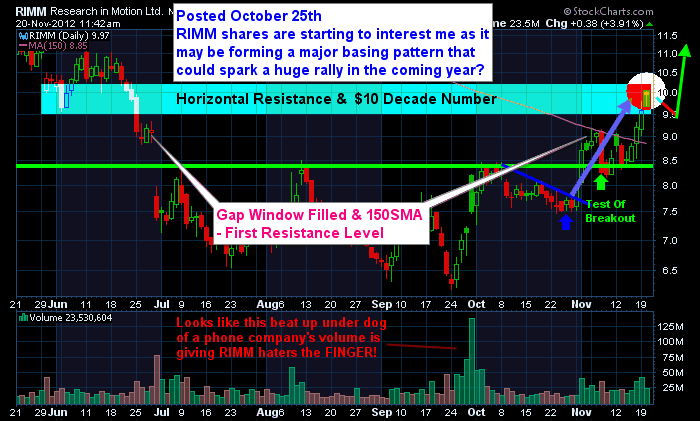 Coal sector is looking tasty today and we may take a long position in KOL, but I will update if I do so.
Remember you can now view some of my live charts at stockcharts each day. If you are a member of stockcharts.com then PLEASE follow my ChartList and Vote for it each day so I know its worth me updating for you: http://stockcharts.com/public/1992897
Chris Vermeulen
Add to SocialTrade

http://www.thegoldandoilguy.com/wp-content/uploads/2014/11/tgaoglogo.png
0
0
admin
http://www.thegoldandoilguy.com/wp-content/uploads/2014/11/tgaoglogo.png
admin
2012-11-20 12:01:03
2014-03-06 12:58:52
Keep Your Eye On Trends & Reversals – SPY – RIMM – KOL