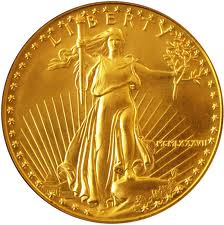 Gold Forecast: During the past year there has been very little talk about gold, silver or gold stocks in the media. Yet the year before it was all the media could talk about and they even had the price of gold streaming live all day in the corner of the tv monitor.
I am always amazed how the masses and media can be so off in their timing of the stock market and commodities in general. For example when Greece was having issues in 2012 and everyone was avoiding investments in that country like it was the plague. Looking back now, Greece is up huge and only recently investors are confident enough to put money into the Greek stock market again.
But the truth is that big move has already happend, and the US and global markets are in rotation (changing trends). Money is slowly shifting from what has been hot during the past year or two, to new investments which have a lot more room to rise in value. And this is leads us back to my gold forecast.
If you are at all familiar with Stan Weinstein's work, then you understand the four market stages. If not, you can learn these four stages on my Stan Weinstein page.  Through stage analysis we can predict the type of price action we should expected and have a rough idea just how long a move (new trend) is likely to last. It is important to know that Stan Weinstein's stage analysis works on any time frame from a one minute chart to a monthly chart. If you do not know this then you are trading almost blind without a doubt.
Current stage analysis looks as though the US stock market may be starting to form a stage three top. There are several indicators and market behaviors which are screaming, telling us to trade with caution to the long side. But the masses do not see this or hear what is unfolding in front of their very own eyes, and that I fine. It actually reminds me of a funny old movie called "hear no evil, see no evil".
In short, the market is showing some signs of distribution selling in stocks, and the once market leaders are now getting completely crushed with heavy selling volume like the biotech stocks, social media stocks and other momentum stocks and this is bad.
Gold on the other had has been forming a stage one basing pattern. This provides a very bullish long term gold forecast that investors could ride for several years.
———————–
Q: Where Will Investment Capital Go During The Next Bear Market In stocks?
A: One of the places will be precious metals. Click here for my gold forecast which shows the main reason why
———————–
Gold Forecast Coles Notes:
1. The US dollar index has setup a massive stage 3 topping pattern on the weekly chart. A falling dollar will send the price of gold higher naturally.
2. Bullish gold forecasts by the media have dropped substantially, meaning everyone is bearish on gold.
3. Gold stocks are already showing signs of massive accumulation. I always use the price and volume action of gold stocks to help create and time my gold forecasts which it starting to look bullish.
Gold Forecast Conclusion:
Gold market traders should understand that precious metals in general are still months away from breaking out to the upside and starting a new bull market. Do not be in a rush to buy gold or gold stocks yet. There will be plenty of time folks.
Get My Daily Video Gold Forecast & Gold Trading Alerts at: www.TheGoldAndOilGuy.com
Chris Vermeulen
https://thegoldandoilguy.com/wp-content/uploads/2014/04/gold-forecast-gold-eagle.jpg
225
224
admin
http://www.thegoldandoilguy.com/wp-content/uploads/2014/11/tgaoglogo.png
admin
2014-04-17 02:30:59
2014-04-17 02:30:59
Gold Forecast – This Is Going To Be Exciting