BrainFreeze Challenge – Polar Plunge!
TheTechnicalTraders team, plus hundreds of others, are leading the charge in awareness and fundraising to help reduce youth suicide and would love your support. The BrainFreeze challenge we will be filming is Nov 26th so time is ticking for us to reach our goal to help as many kids as possible.



Photo: Chris, Val, Elizabeth, Ashley
I've been trying to find a new way to help others in need of support for a long time, and until a couple of days ago, I didn't know what to do, but I know now!!!
I'm Freezin' for a Reason!
I have decided to take the plunge for youth mental health in the BrainFreeze Challenge on November 26th in the icy great-lakes of Canada – Eh!
I believe in helping others whenever we can, and the cause of supporting Youth Mental Health is to make sure that one day soon, suicide will no longer be the leading cause of death for young people.
Now, if you know anything about me, you'll know that when I feel that zing of energy or an idea, I go full tilt….and boy, did I feel that zing and get inspired from the dip!
Because I am a huge fan of extreme weather hot tubbing, and I have a rather large 10-person inground spa at my house, I decided to create 
TheTechnicalTraders Hot Tub Team.

Check Out TheTechnicalTraders Team Page:
https://jack.akaraisin.com/ui/brainfreeze2022/t/ttt
On the weekend, I was inspired by two friends (Val and Elizabeth) to do the Brainfreeze challenge after Elizabeth challenged me to a polar dip at my house to see who could stay fully submersed up to our shoulders in the lake. Elizabeth is the queen of cold water, but I took her up on the bet…
Ten minutes later, after floating in the cold lake, she asked if we could both get out together, so we did, and it was a tie. But I technically did wait a split second to let her stand first before I did… but I'm not competitive 🙂
Anyways, Brainfreeze is a yearly fundraising event created by the teams at Jack.org and Surf The Greats. Its mission is to raise money for youth mental health programs, to inspire youth to become advocates for change, and to support youth in their quest to be authentic and brave in their journey to adulthood.
Anyways, the team and I would love for you to join us in the experience. Our goal is to raise $10,000 or more. Donors will receive a video of us all taking the plunge. The team and I are starting to raise funds, and donations on our personal pages all go towards TheTechnicalTraders Team Total. Keep in mind this is Canadian Currency, so $1 CAD is only 73 cents USD.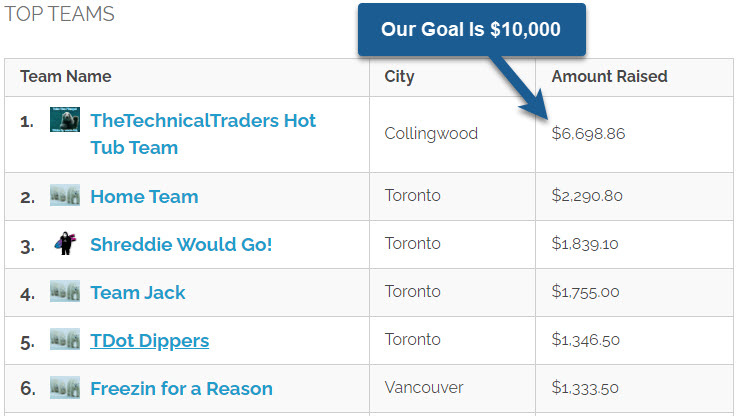 Water You Waiting For?
Supporting Youth Mental Health is to make sure that one day soon, suicide will no longer be the leading cause of death for young people. Help The Technical Traders Team Make A Difference – Click Here
Chris Vermeulen
Chief Investment Officer
www.TheTechnicalTraders.com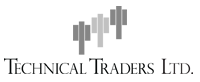 P.S. I know some of you have donated in the past to support the "100 Men Who Care" charity fundraiser I started with a few other guys. We recently supported a homeless shelter for kids with over $8000 in our one-hour gathering and group zoom event. A big thank you for your support. I know that many of you have your own charities/fundraisers/etc you donate to that are important to you. Let's just keep helping the world one cause at a time, and together we will make a difference.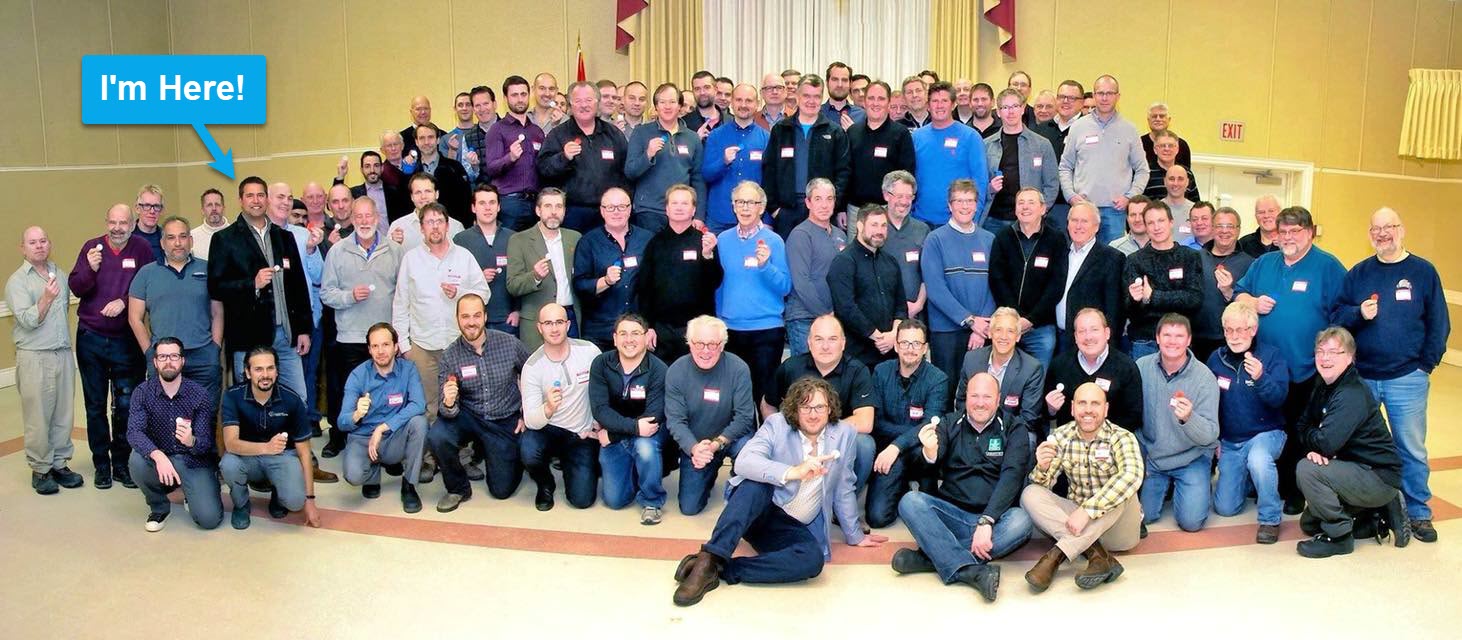 Disclaimer: This email and any information contained herein should not be considered investment advice. Technical Traders Ltd. and its staff are not registered, investment advisors. Under no circumstances should any content from websites, articles, videos, seminars, books or emails from Technical Traders Ltd. or its affiliates be used or interpreted as a recommendation to buy or sell any security or commodity contract. Our advice is not tailored to the needs of any subscriber so talk with your investment advisor before making trading decisions. Invest at your own risk. I may or may not have positions in any security mentioned at any time and maybe buy, sell or hold said security at any time.
You might also be interested in…
https://thegoldandoilguy.com/wp-content/uploads/2022/11/team-donate-1024x293-1.jpg
293
1024
admin
http://www.thegoldandoilguy.com/wp-content/uploads/2014/11/tgaoglogo.png
admin
2022-11-11 06:33:00
2022-11-11 11:48:09
BrainFreeze Challenge – Polar Plunge!